Tigers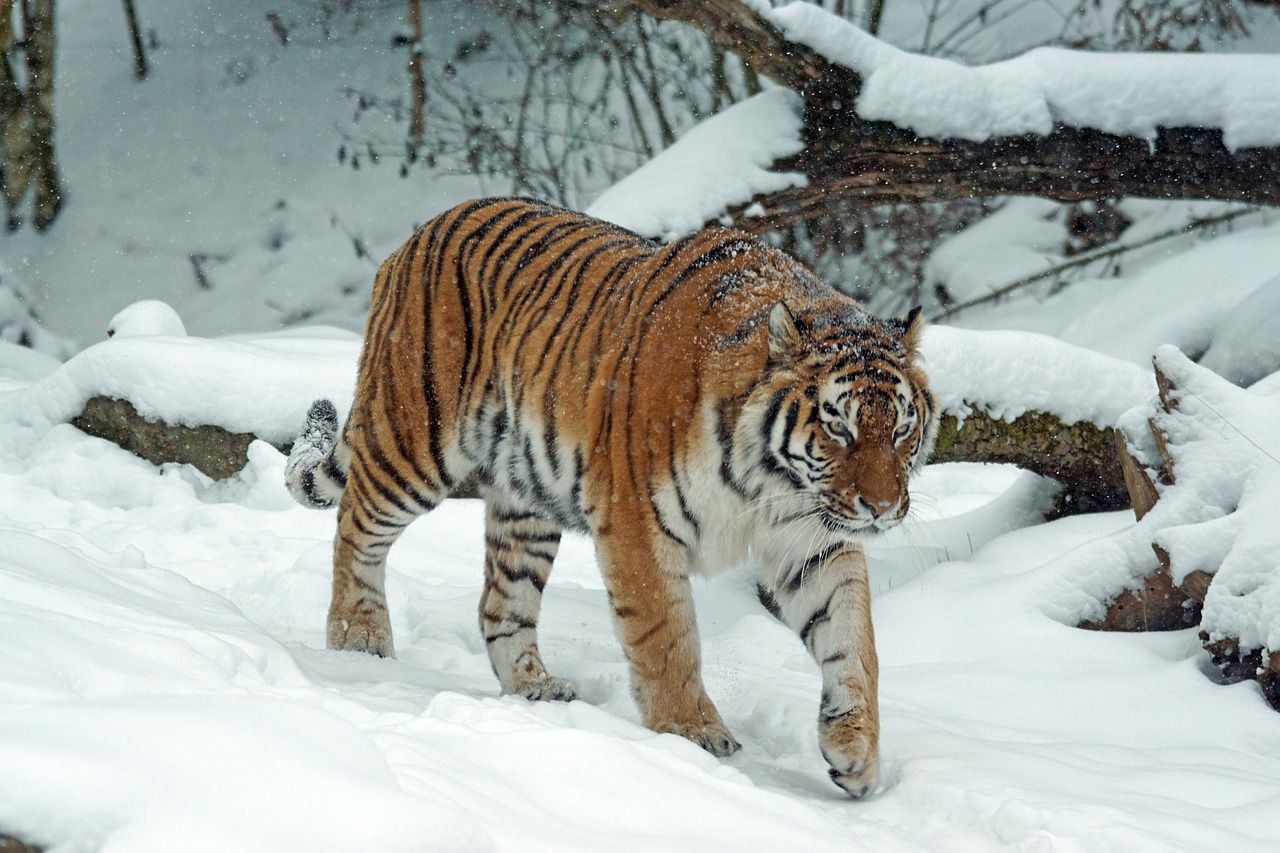 CCL has worked with colleagues to understand and conserve tigers since 2002. See our publications with Dr. K. U. Karanth (India) and Dr. A. Johnson (Laos) below. Currently our work on tigers is led by Karann Putrevu.
PhD student Karann Putrevu was recently awarded a National Geographic Early Career grant to study trophic effects of Amur tigers on their prey in the Russian Far East; he expects to begin this field research in January 2019. He is also working to model Amur tiger spatial population dynamics with Bayesian approaches and studying the sociopolitical and economic underpinnings of tiger subspecies extinctions in the 20th century.
CCL affiliate and Senior Program Officer at Foundations of Success Dr. Arlyne Johnson has worked to conserve tigers since serving as Co-Director for Wildlife Conservation Society's Lao PDR Country Program. Her recent publications in the area have focused on the law enforcement and monitoring of protected areas in Lao PDR. See some of Dr. Johnson's recent publications here.Arlyne is an Honorary Fellow with the Nelson Institute and works with
Foundations of Success
providing training for conservation organizations in the U.S. and abroad in designing and monitoring the effectiveness of conservation projects. She has led wildlife research and conservation programs in Latin American and Asia for the
Wildlife Conservation Society
since 1988, including projects to reduce conflict between local communities and large carnivores (tiger, dhole) and Asian elephant in Lao PDR. Arlyne currently teaches a graduate-level course in Conservation Planning for the Nelson Institute. She holds a Ph.D. in Environment and Resources from the Nelson Institute. You can see some of
Arlyne's recent carnivore publications here
.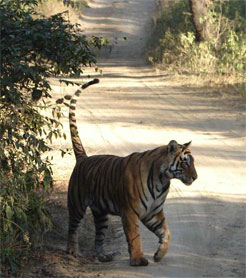 Other CCL work on tiger conservation includes the research CCL Director Dr. Adrian Treves, postdoc Dr. Omar Ohrens and affiliate Dr. Arlyne Johnson contributed in developing a conceptual framework for large carnivore poaching that was applied to a case study of tiger poaching in Lao: Carter, N. H., J. López-Bao, J. Bruskotter, M. Gore, G. Chapron, A. Johnson, Y. Epstein, M. Shrestha, J. Frank, O. Ohrens and A. Treves 2017. A conceptual framework for understanding illegal killing of large carnivores. Ambio 46(3): 251–264. 2017.

Dr. Treves also worked with India's preeminent tiger ecologist Dr. Ullas Karanth on a seminal 2003 paper characterizing global human-carnivore conflict and management: 2003. Treves, A., Karanth, K.U. Human-carnivore conflict and perspectives on carnivore management worldwide. Conservation Biology 17(6): 1491-1499.