NEWEST
Treves, A., Artelle, K.A., Darimont, C.T., Parsons, D.R. 2017. (3.8 Mb) Mismeasured mortality: correcting estimates of wolf poaching in the United States. Journal of Mammalogy 98(3): Ppen access at https://academic.oup.com/jmammal/article/doi/10.1093/jmammal/gyx052/3798516/Mismeasured-mortality-correcting-estimates-of-wolf?guestAccessKey=8c7f53c8-b938-4deb-9618-58ad1e2b8c39

Treves, A., Julia A. Langenberg, José v. López-Bao, Mark F. Rabenhorst 2017. (1.8 Mb)Gray wolf mortality patterns in Wisconsin from 1979 to 2012 Journal of Mammalogy 98(1): DOI:10.1093/jmammal/gyw145

In a nutshell:
hover over words in blue to see definitions
• We investigated causes of death of 937 gray wolves in Wisconsin from October 1979 to April 2012. We discovered that poaching (illegal killing of wolves) was the most common cause of death. We documented that wolf population growth slowed by 4% in each of the last few years as a result of increased mortality. Our results cast doubt on the adequacy of state regulatory mechanisms to protect wolves and about the 'best available science' needed to set policy.

• From 431 deaths and disappearances of radiocollared wolves aged > 7.5 months, we estimated human causes accounted for two-thirds of reported and reconstructed deaths, including poaching in 39–45%, vehicle collisions in 13%, legal killing by state agents in 6%, and nonhuman causes in 36–42%. Poaching risk for wolves without radio collars appears to have been even higher. There is a list of 504 reported deaths for non-collared wolves but it is not easily comparable (see Table 2 and Supporting Information SD1).

• Most poaching went undetected by the government as revealed by the high proportion of missing radio-collared wolves (56%) that went off the air after an average of 529 days, similar to that for poached wolves (558 days); by contrast, the average intervals for wolf deaths of nonhuman cause and vehicle collision were 685 and 778 days, respectively.

• When the government did recover wolf carcasses, the agencies systematically under-estimated poaching (i.e., non-random measurement error) by more than 5% and probably more than 11%. Two forms of scientific bias (defined as non-random errors) explain the systematic under-estimation. The first – sampling error – occurred when the government radio-collared wolves in core areas of the wolf range where wolves experience less mortality overall and especially less human-caused mortality. We also found measurement error when poaching was not detected by the agency and assigned to another cause of death. For example, a subsample of radiographed wolf carcasses revealed that 37% of vehicular collisions also included metal consistent with gunshot wounds.

• We reconstructed the fates of missing wolves and estimated that wolves without radio-collars experienced >28% higher rates of mortality (per capita hazard) than did radio-collared wolves.

The finding that radio-collared wolves suffered lower rates of mortality and that the risk of poaching was systematically under-estimated, will present a scientific challenge because official estimates of population dynamics based on radio-collared wolves might be inaccurate by sizable margins.

These population estimates will benefit from re-evaluation by independent scientists in light of the new results.

• Current population estimates published by the sate of Wisconsin have not been peer-reviewed by independent scientists, which is a problem exacerbated by a change in state methods for wolf census. This situation is also exacerbated by less transparency after 2012. For a discussion of wolf policy and failures in transparency, democratic process, inclusion, and scientific input, listen to this recording (especially minute 37:00-39:00) of Wisconsin Public Radio's Joy Cardin Show, aired 14 September 2016.

• The expansion of hound use and lack of verification of the accuracy of civilian and DNR trackers raises a possibility that trackers are counting hounds or even coyotes and calling them wolves. The best and most scientific way to verify that wolf trackers are accurate is with a blind trial, in which trackers are presented with tracks of canids, for which only an independent judge knows the species responsible. Until scientific validation is possible, the state wolf census will be scientifically unverifiable.

• Poaching animals is not only something happening to elephants, tigers, and rhinos in distant continents; it is the major cause of death of gray wolves in Wisconsin and elsewhere in the U.S. For related articles, click here.

• Our analysis differs from other reports because we offer the dataset free to the public for independent scrutiny. Taxpayers paid for the state data and for our study so we are sharing both.
RECENT
Treves, A., Krofel, M., McManus, J. (equal co-authors). 2016. Predator control should not be a shot in the dark. Frontiers in Ecology and the Environment 14: 380-388. Click to access the article at the journal website but don't forget the Supplement button up top.
Click here for short video explaining the findings

In a nutshell:
• Predator control methods to prevent livestock loss have rarely been subject to rigorous tests using the "gold standard" for scientific inference (random assignment to control and treatment groups with experimental designs that avoid biases in sampling, treatment, measurement, or reporting)
• Across the controlled experiments that we systematically examined, higher standards of evidence were generally applied in tests of non-lethal methods than in tests of lethal methods for predator control
• Non-lethal methods were more effective than lethal methods in preventing carnivore predation on livestock generally; at least two lethal methods (government culling or regulated, public hunting) were followed by increases in predation on livestock; zero tests of non-lethal methods had counterproductive effects
• All flawed tests came from North America; ten of 12 flawed tests were published in three journals, compared to four of 12 tests with strong inference in those same journals.
• We recommend suspending lethal predator control methods that do not currently have rigorous evidence for functional effectiveness in preventing livestock loss until gold- standard tests are completed.

Chapron, G., Treves, A.. (equal co-authors). 2016. Blood does not buy goodwill: allowing culling increases poaching of a large carnivore. Proceedings of the Royal Society B 283: 20152939. http://dx.doi.org/10.1098/rspb.2015.2939.

Link to 3-minute video in English and a version in French  here.

Take-home messages: Culling wolves did not help Wisconsin or Michigan's wolf populations. Culling did not reduce poaching and may have increased it.
Treves, A., Bonacic, C. (equal co-authors). 2016. Humanity's Dual Response to Dogs and Wolves. Trends in Ecology and Evolution (TREE). doi:10.1016/j.tree.2016.04.006
Take-home message: The relationship between humans, dogs, and wolves has changed over more than 40,000 years in ways that reflect the ecology and evolved traits of all three species.
Our wildlife trust: see the blog posted by Project Coyote, for a quick and easy retelling of the U.S. public trust doctrine by Dr. Adrian Treves. The blog refers you to a scientific article: "Predators and the public trust" published in a major peer-reviewed, international journal, Biological Reviews
Take-home messages: Democratic governments have a duty under the public trust to preserve wildlife for current and future generations without substantial impairment. Trust duties are fiduciary duties meaning transparent accounting and prudence at a minimum. Few trustees of predaotrs have lived up these legal and ethical standards.
For quick summaries of the carnivores we work with, click on the names below.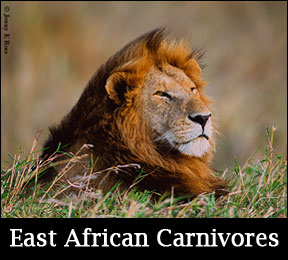 Large carnivores are the most challenging species with which to coexist. For millions of years, they competed with our ancestors for food and space. Humans were generally subordinate in this struggle. But, the past few hundred years have seen the tables turned. Now humans cause most carnivore mortality worldwide. We have degraded ecosystems as a result because large carnivores play essential roles in maintaining functioning, diverse ecosystems. Therefore large carnivores are among the most challenging to conserve.

Two species of large carnivores have gone extinct in recent times and most have suffered major population reductions. Loss of large carnivores disrupts ecosystems and depletes biodiversity, because of cascading influences on prey and smaller-bodied carnivores. The larger species of carnivores typically require vast areas to survive, thereby competing indirectly with people for space and resources. Direct competition is also apparent when carnivores prey on livestock or damage crops when people retaliate by clearing habitat or killing carnivores. Human causes of mortality predominate in virtually all large carnivore populations.

Mainly, people retaliate against carnivores for real and perceived threats to property, safety, or game. Thus, carnivore conservation has often depended on reducing human causes of mortality. Both private citizens and governments are implicated. Government-sponsored bounties, pest eradication campaigns, and trophy hunts extirpated carnivores across vast areas of many countries. Even in the last decade, private eradication efforts have occurred in many localities.

Large carnivores can be conserved within human-dominated areas, while also protecting people's livelihoods and safety. The solutions are never simple; indeed they can be maddeningly complex. But when we combine local knowledge with technical support and state-of-the-art research, we can balance the needs of people and wildlife.

Dr. Adrian Treves founded the Carnivore Coexistence Lab in April 2007. The following web pages outline CCL's current research efforts along with a sample of our recent findings.