Puma Research and Outreach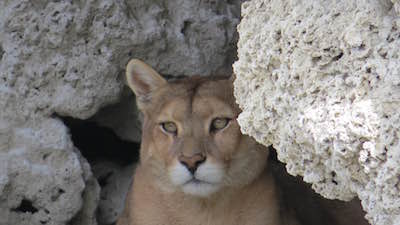 Puma in Torres del Paine N.P., Chile 2015 (photo credit: C. Bonacic).
(Puma concolor) may also be known regionally as the mountain lion, cougar, or panther
Click this link to see all of our research publications.
Research
CCL's work in Chile is led by Omar Ohrens through a Conicyt grant from the Chilean government. Omar is a Chilean agronomist, who has studied various wildlife in human-dominated landscapes for the last 15 years. His research is focused on human-carnivore conflict and conservation, specifically of pumas, in the region of Tarapacá and Araucanía in Chile. He leads a project to develop verification procedures for livestock loss, mitigate the conflict between pumas and people related to livestock predation, and map risk of puma predation on livestock. Omar won the Becas Chile-CONICYT Scholarship from the Chilean government and his research is funded by the USFWS Wildlife without borders conservation program and a National Geographic Society Explorer Grant. Omar completed his graduate work at CCL, earning a Masters of science in December 2013 and a PhD in May 2018.
2018. Ohrens, O., Bonacic, C., Treves, A.Light device shows evidence of effectiveness in randomized experiment to protect camelids from pumas. Frontiers in Ecologyand the Environment, in press. COMING SOON

2018. Ohrens, O., Santiago-Avila, F.J., Treves, A. The Twin Challenges of Preventing Real and Perceived Threats to Human Interests. Chapter 12 in: Human-Wildlife Interactions: Turning Conflict into Coexistence. Eds. Frank, B., Marchini, S., Glikman, J. Cambridge University Press.

2015. Ohrens, O., Treves, A., Bonacic, C. Relationship between rural depopulation and puma-human conflict in the high Andes of Chile. Environmental Conservation doi:10.1017/S0376892915000259.

Latest media coverage
Mountain lion sighting in Milwaukee? See the Channel 3000 Live at Five and WKOW-TV 27 interviews of Omar Ohrens and Adrian Treves.
Pumas are among the top three most widely distributed wild carnivore on the planet, occurring from Alaska to Patagonia. However they are not thriving everywhere and are protected by law in some regions. There is no evidence yet for breeding pumas in Wisconsin although every year eye-witness reports and other evidence of pumas migrating through Wisconsin are reported. In 2012, CCL entered into a long-term collaboration with Fauna Australis, the laboratory founded by Dr. Cristian Bonacic and his students and colleagues from Fauna Australis of Pontificia Universidad Catolica de Santiago de Chile (photos 1–4).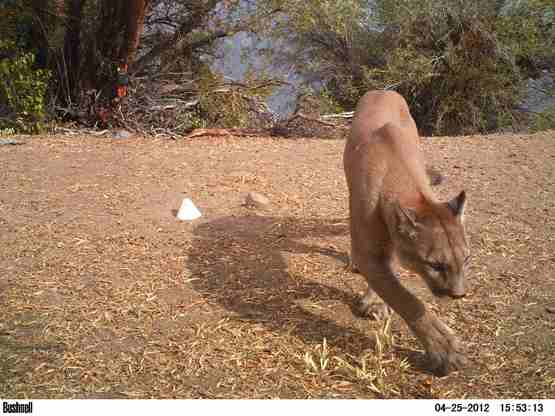 Puma, Rio de las Cipresas Chile 2012 (Thanks to N. Guarda, Fauna Australis).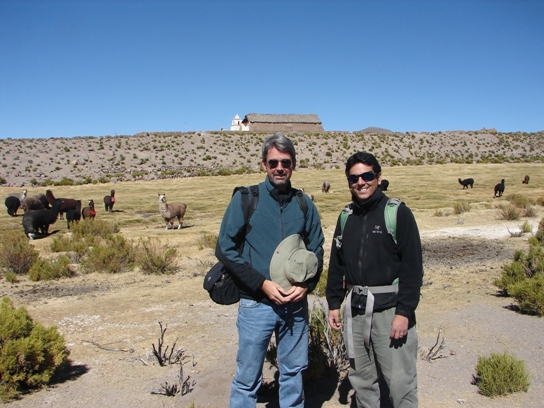 Omar and Adrian in the Altiplano conducting pilot fieldwork on puma-livestock conflicts in Tarapaca, Chile 2012.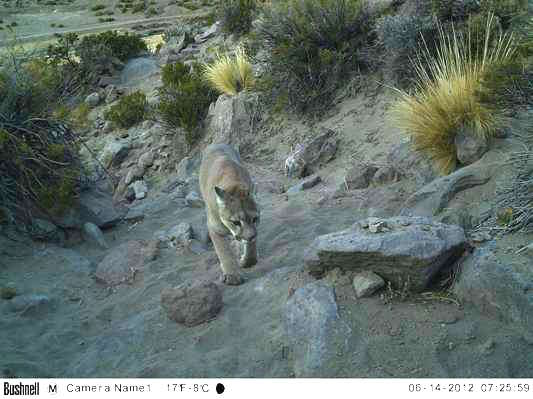 Puma, Tarapaca, Chile, 2012 (Thanks to J. Leichtle & M. De la Maza. Fauna Australis).
We are grateful for help and support from the following organizations:
Fulbright Senior Specialist Program
Fauna Australis and Dr. Cristian Bonacic of Pontif&iacutecia Universidad Cat&oacutelica de Santiago de Chile
CALS International Programs
Derse Foundation
Tinker Foundation
The Government of Chile for support to Omar Ohrens and Cristian Bonacic.