Wolf Research and Outreach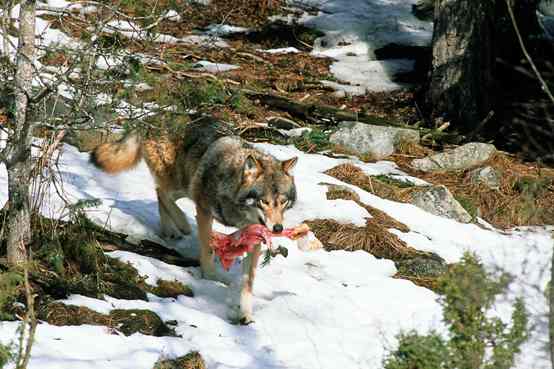 Photo courtesy of Taiga Photo, Mats and Karin Ericsson

Court decisions: Click here to learn more about why wolves in our region were put back on the list of endangered species in December 2014.

The Wolf and Wildlife Coexistence and Conservation Initiative, was held July 2015 at the Ho Chunk Conference Center and organized by the Ho Chunk Nation, Friends of the Wisconsin Wolf, Midwest Environmental Advocates. Also the Carnivore Coexistence Lab and the Nelson Institute for Environmental Studies designed the scientific program, which included the following speakers:

Adrian Treves (Carnivore Coexistence Lab, Nelson Institute for Environmental Studies): Science and the Public trust.
Peter David (Great Lakes Indian Fish & Wildlife Commission): Tribal Perspectives on Wolf Management.
Ari Cornman (Little River Band of Ottawa Indians): Tribes, State Wolf Hunts, and Sound Science.
Heather Stricker Orlovsky (Forest County Potawatomi): Of Men and Ma'iingan: Advancing the Tribal Role in Science and Trust Resource Decisions.
Jeremy St. Arnold (Red Cliff Band): Red Cliff's Wolf Protection Plan.
Panel: Tribal Alternatives to State Wildlife Policies.
Jamie Hogberg (Nelson Institute for Environmental Studies(: Tolerance and Surveys of Public Opinion.
Lisa Naughton (Department of Geography, University of Wisconsin-Madison): Compensation policies and pitfalls.
Adrian Treves (Carnivore Coexistence Lab, Nelson Institute for Environmental Studies): Predators and the public trust.
James Hammill (Iron Range Consulting): Managing wolves across jurisdictional and cultural boundaries.
Jeannine McManus (University of Witwatersrand and Landmark Foundation): Dead or Alive? Comparing costs and benefits of lethal and non-lethal human-wildlife mitigation on livestock farms.
Panel: The numbers game..
See this site for many other speakers at this first-of-its-kind conference.