Janet Silbernagel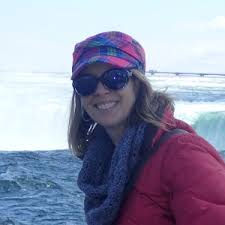 I am a landscape ecologist with a design background, specializing in landscape conservation strategies, applying landscape ecological theory, scenario modeling, and geospatial analyses. Recently I have worked on scenarios of forest conservation effectiveness in a changing climate (with The Nature Conservancy); citizen engagement and spatial literacy in Great Lakes coastal communities (with NOAA Sea Grant); landscape connectivity of conservation subdivisions (in WI); and studies to understand dynamics of wetland systems for crane conservation in both China and Wisconsin (with the International Crane Foundation).
I also direct the Professional Masters program in Environmental Conservation within the Nelson Institute for Environmental Studies, training conservation leaders through professional experiences. My instructional emphasis in landscape architecture is Applications of GIS (LA 695) and advising on the GeoDesign program.
Previously I served on the faculty of Horticulture and Landscape Architecture at Washington State University (1995-1999), and was employed by the U.S. Forest Service in Pennsylvania and Upper Michigan as a landscape architect (1987-1993), and as a landscape ecologist (1993-1995). I have a B.S. in landscape architecture from the University of Wisconsin-Madison, and an M.S. and Ph.D. from Michigan Technological University, with emphases on cultural ecology, landscape history, and landscape ecology.
I am excited to serve as the new lead editor for the Springer Landscape Series, inviting proposals that are scientifically-grounded and solutions-oriented around key global challenges. Through these roles and research, I travel between the Great Lakes, Europe, and China. I am involved in the International Association for Landscape Ecology, The Nature Conservancy, the Aldo Leopold Foundation, and the Society for Conservation Biology.