Amanda Swearingen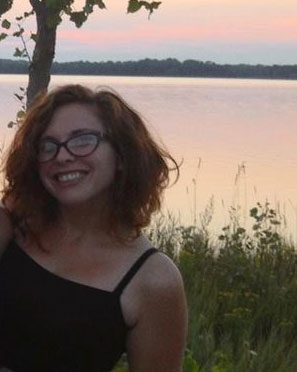 Water Supply Specialist, Wisconsin DNR: Linkedin page
Conservation Biology and Sustainable Development MS
Forest Scenarios Project
I am a recent graduate of the Conservation Biology & Sustainable Development MS program in the Nelson Institute. My research focused on modeling conservation forest practices in collaboration with The Nature Conservancy (TNC). The main focus of my contribution to this project was in analyzing potential management scenarios in the Wild Rivers Legacy Forest in Northern Wisconsin. This project combines ecological, managerial, economic and climatic drivers of change to evaluate the effects of management on landscape configuration and timber availability.
Before beginning my program at UW, I studies Environmental Science, Policy and Management at the University of Minnesota, Twin Cities. The culmination of this degree was an evaluation and reconstruction of the citywide conservation plan in St. Louis Park, MN. After graduating, I worked with the Conservation Corps Minnesota and Iowa at the Washington County Conservation District in Eastern Minnesota. My work with this organization involved community outreach and education with an emphasis on farmland run-off issues and local infestation of invasive species.
Throughout my education my interests have been centered on the integration of environmental issues into public education, the impact humans have on the environment and vise-versa.
Past degrees B.S. Environmental SciencePolicy & Management, UM- Twin Cities
Degree in Progress MS - CBSD