Benjamin Sullender
GIS Biologist, Audubon Alaska: Linkedin page
Conservation Biology and Sustainable Development MS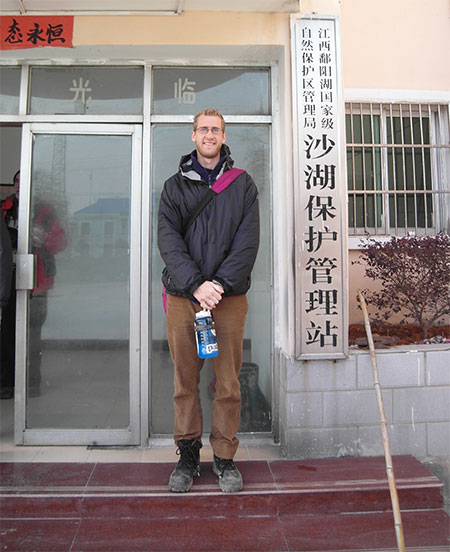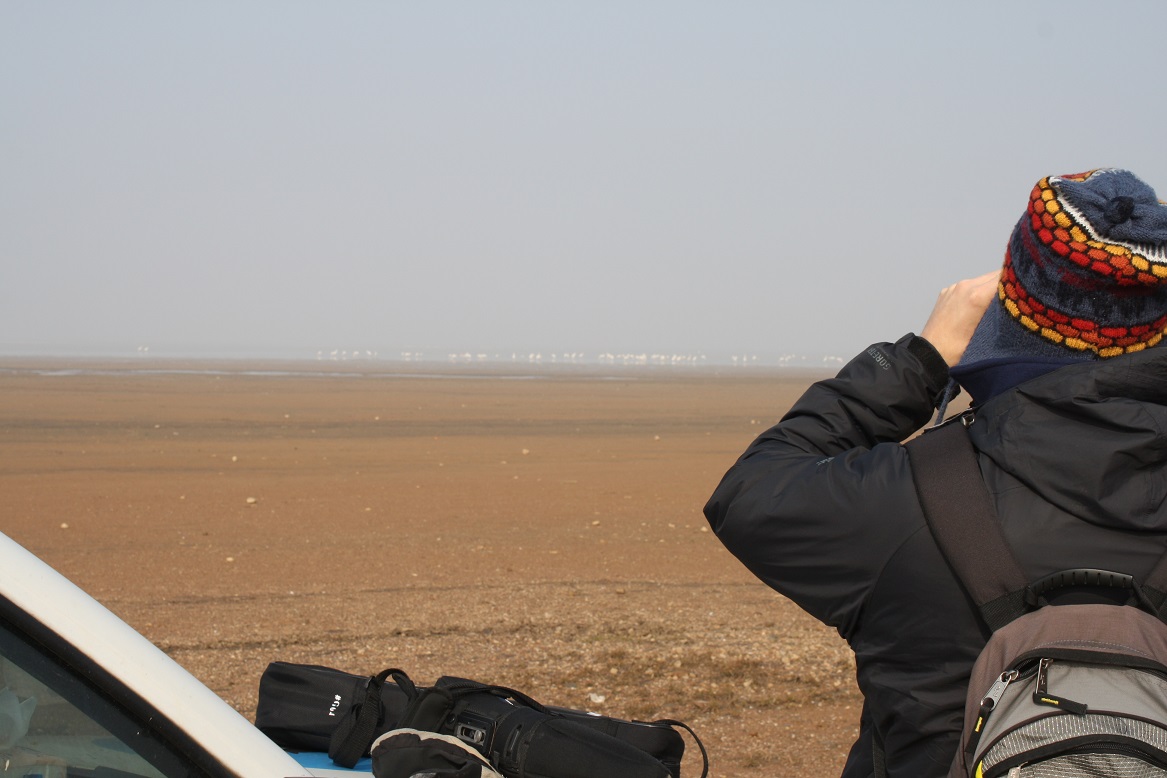 I am a second-year M.S. student in Conservation Biology and Sustainable Development. While at Madison, I'm working with Janet on the Poyang Lake project, exploring impacts on Eurasian spoonbill distribution. The area around Poyang Nature Reserve is home to vital wintering habitat for over 300 species of birds, including 90% of the critically endangered Siberian crane population. The International Crane Foundation and other parties have been working for years to monitor this region in an effort to bolster its conservation. I look forward to drawing from this wealth of experience and applying my GIS background to determine which variables are most strongly correlated with preferred spoonbill habitat. From this foundation, I am in the process of constructing a species distribution model to better understand how alterations in hydrological conditions may affect bird location. These results will help illuminate the interconnected ecological and socioeconomic processes at work in this complex and dynamic ecosystem.
I've always been interested in the intersection of people and protected areas. At Carleton College, my undergraduate thesis revolved around three months of fieldwork in Tanzania and Kenya, focusing on the relationship between Tarangire National Park and neighboring Maasai communities. Through investigating administrative, biological, and social metrics of the park's effectiveness, I came face-to-face with a startling disconnect between the local stakeholders and the park staff and scientists. My experiences interviewing Maasai pastoralists grounded me in the reality of human-wildlife conflict, and reinforced the paramount importance of tapping interdisciplinary resources to integrate the human element into conservation work.
Past degrees B.A. - Environmental Studies (Conservation and Development focus) – Carleton College
Degree in Progress M.S. - Conservation Biology and Sustainable Development ; Certificate in Business, Environment, and Social Responsibility
I like to stay active, traveling as frequently as possible and playing as many sports as I can (especially Ultimate Frisbee, basketball, and soccer). I enjoy learning new languages, reading about Taosim, cheering on the Boston Celtics, poring over maps, and exploring National Parks.